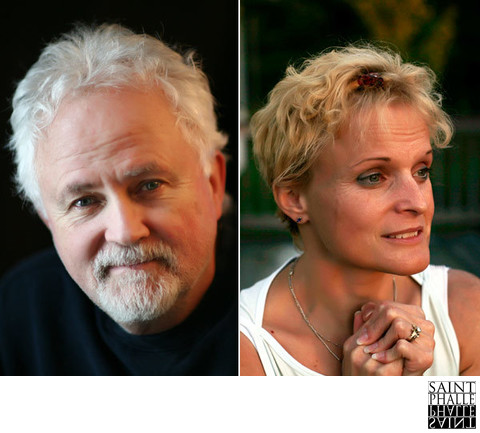 Vermont weddings are all so unique. Every couple has their own tastes, values, priorities and the results are always unique and fertile grounds for great wedding photography.
Saint Phalle Photography approaches every wedding in the same manner, respectfully observant and emotionally available to feel and see the important connections all around them on such a special day.
Andre + Veronica de Saint Phalle believe in letting your day be what you wanted it to be, and not what somebody else thought it should be. We will never "take over" and start directing people, nor will we overwhelm you with unnecessary lighting and reflectors. We regard a Vermont wedding as a rite of passage, a sacred event, not an opportunity to do a fashion shoot. That is why we are really romantic photojournalists as much as we are also Vermont wedding photographers.
It is important to us to blend into the background of your day, while creating art from real moments. We both carry two cameras, two lenses and two flashes, and any necessary extra batteries. This makes each of us self-contained, and totally backed up at all times. We don't miss shots while changing lenses, because we never do that. If a shutter fails (happened once in over 10 years) or a flash dies (never happened in over 10 years) it doesn't even slow us down, as our back up is already around our neck, ready for service. We don't need assistants because we don't do elaborate lighting set ups. We are simply on the hunt for meaningful images that capture your Vermont wedding day in an unobtrusive and creative way.
Our Vermont wedding photographs tell stories of surging emotions, happy connections, and beautiful places, and most of all, great fun and immense happiness.