CLIENT REVIEWS
Anyone can take photos but Andre + Veronica were able to capture the emotion of our wedding. When we look at the exceptional album Saint Phalle created for us the memories and feelings of that special day come to life.
I would say that is what made Saint Phalle stand out from other photographers we considered - the unique ability to capture emotion. Additionally, Andre + Veronica were the definition of professional photographers - dressed appropriately for a formal wedding, on time, took time to understand the flow of our event so they would be in the right place at the right time, and were quick to respond to questions.
Most importantly they rarely if ever used direct flash - this means that the pictures you get look like how you remember the event - not washed out foregrounds with dark backgrounds that result from direct flash. Andre + Veronica were able to blend into the crowd and get great candid shots of our special day.
If you decide to hire Andre + Veronica you are getting not only superb photographers, but great artists!
Erika + Charley
Edson Hill Manor, Stowe VT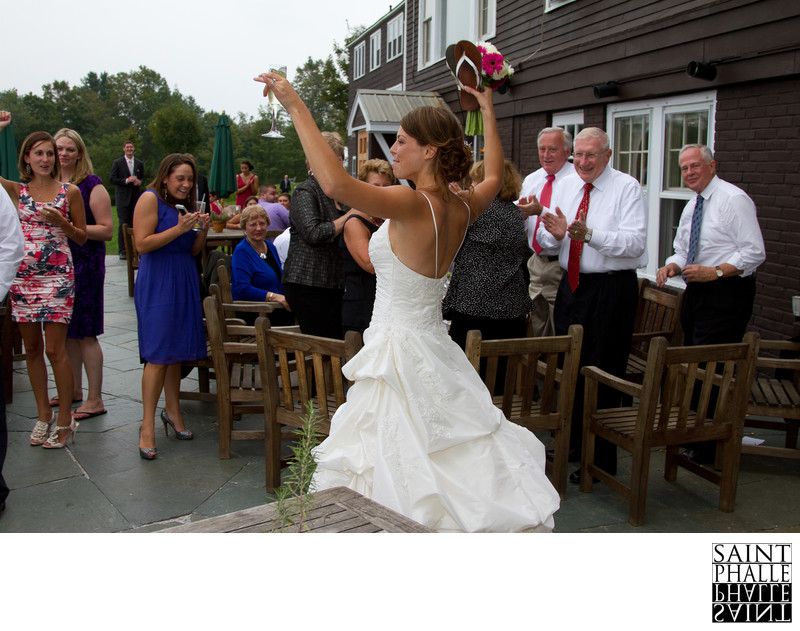 Andre + Veronica did a beautiful job.
I am a person who lives through picture memories and never leaves home with out my camera, so to have the right team to capture our special day was the main priority of the wedding. After many misses while researching local photographers, I stumbled upon Andre + Veronica and fell in love with some of their previous wedding albums. Immediately I contacted them to see if they were available as we were getting married on a holiday, and they were!
The engagement photo session went so well. Even in the middle of a mountain on a gloomy day, they were still able to capture shots that made it look like we were on a beach in the sunset. If they were able to do that I just knew that their wedding pictures would come out spectacular... and of course they did.
They arrived early to get the "getting ready" shots, which were some of the most fun pictures. They completely caught everyones excitement and personalities. Every detail was accounted for and the raves that followed when shown to family and friends were overwhelmingly positive and non-stop.
Andre + Veronica's work is wonderful. They are a such a great couple with such upbeat attitudes that you can't help but love them, and their pictures. I love all their work. More people deserve to be able to cherish their memories with their help.
Julie + Mike
Mountain Top Inn, Chittenden VT
Andre + Veronica did a fantastic job capturing our wedding, not just the necessary posed shots, but the general feel and aesthetic. I know that I for one, was trying to be in 300 places at once on the day, so having this archive is invaluable.
I would recommend them highly. They were very sensitive to capturing our wedding as we would have wanted to remember it, all of those strange little details that might be looked over by less careful eyes.
They were agreeable, enthusiastic, and unobtrusive throughout the entire process.
Rachel + Riley
The Preserve at Chocorua, Chocorua NH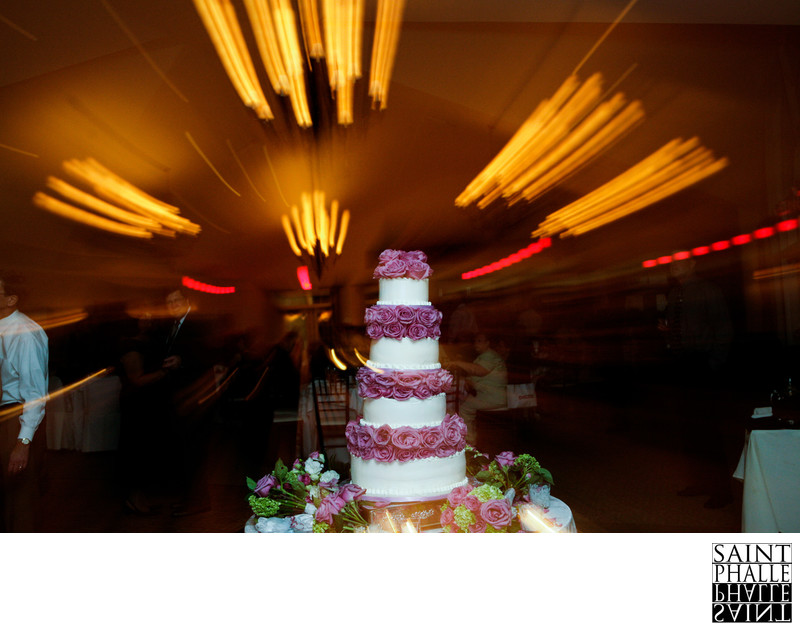 The photos were just amazing along with the Artists' Vision album we got. I'm always showing everyone to this day. Keith and I had so much fun with Andre + Veronica we felt like we knew them for years!
They have that special personality: fun, full of creative ideas, loving and very kind. I would absolutely say that you should choose Saint Phalle for your wedding. You will be so happy that you did.
Thanks again for a wonderful time that we both shared with you and will never forget. Love Always to you.
Anney + Keith
Green Mountain Inn, Stowe VT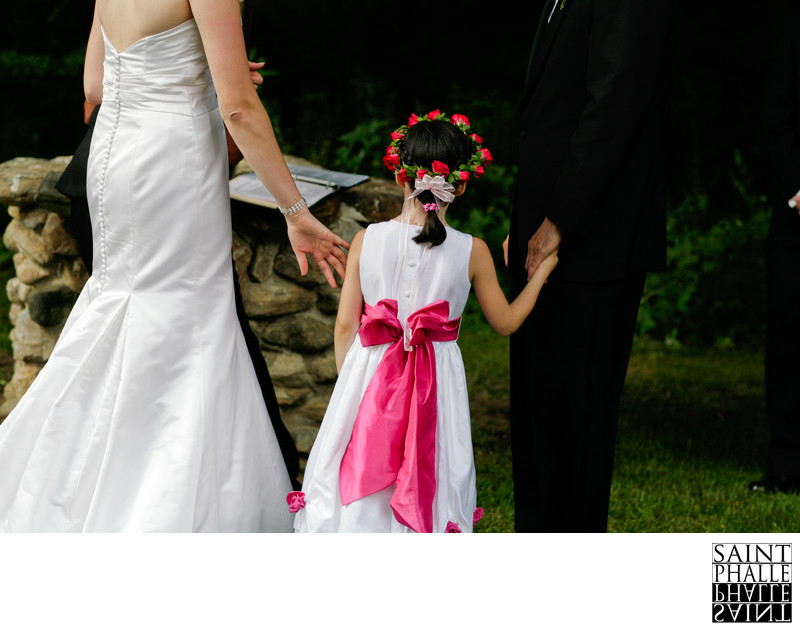 We are very happy that we chose Saint Phalle Photography to document our wedding. We wanted a photographer who wouldn't interfere with the process of the wedding, because we had both been in weddings where the photography took longer than the actual wedding. We got exactly what we were looking for!
Andre + Veronica were completely unobtrusive - once the wedding started, we never even noticed that they were there - and yet they were able to fully capture the feel of the wedding. They took photographs that are sometimes sweet, sometimes stunning, and always an accurate portrayal of our wedding.
The final product was a beautiful wedding album and wonderful memories of our day.
From a practical standpoint, we also loved that the photographs are ours. Andre + Veronica provided us with electronic copies of the photos, so that we can use them as we see fit. Many photographers won't do that. It was worth every penny to hire Andre + Veronica. We would do it again in a heartbeat.
Kristin + Mark
Echo Lake Inn, Ludlow VT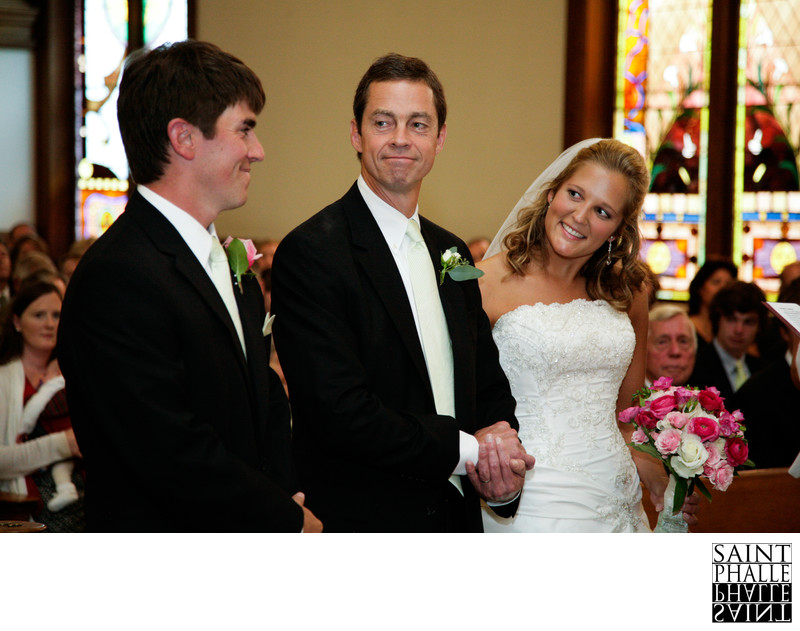 Andre + Veronica were a wonderful addition to our wedding! We were fortunate to get to know them beforehand at our engagement portrait session and were thrilled when we saw those beautiful fall photos. We knew that our summer wedding would be in good hands.
Andre + Veronica did not disappoint, and ensured that we had all of the important wedding shots documented. Their artistic vision and stylishness really made our photographs come to life.
They truly captured the joy we felt on that unforgettable August day!
Heather + Brian
Lilac Inn, Brandon VT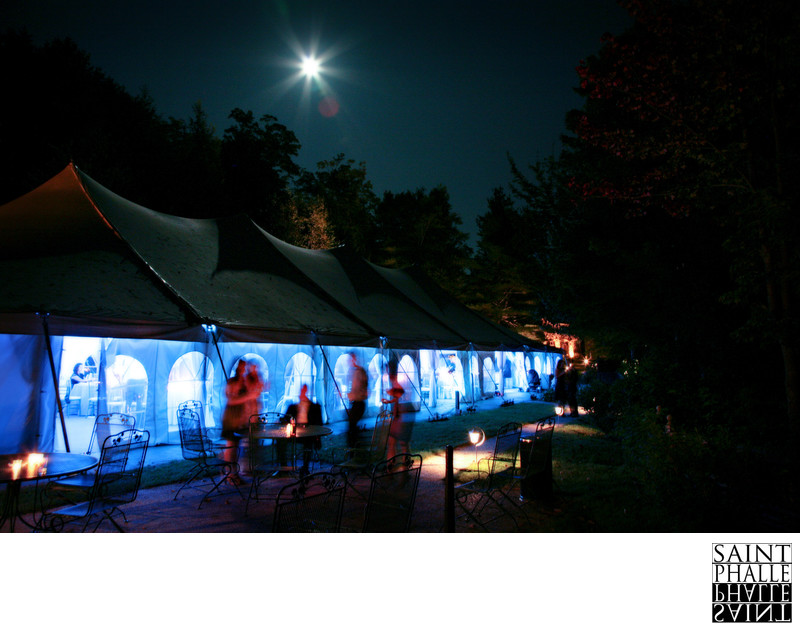 We can't imagine a better experience! Andre + Veronica were spectacular.
Their presence on our wedding day was relaxed yet professional. Throughout the day, they maintained a minimalist presence while capturing over 900 images of our wedding day ranging from our first kiss to fleeting moments of laughter or celebration shared between family and friends.
What impressed us most was Andre + Veronica's ability to capture the personality of the day - their photographs reveal the genuineness of the moment and demonstrate that they are not only talented photographers but insightful observers of the relationships and details of the events playing out around them.
All of our 999 photographs were available to us to view before we even returned from our honeymoon. I have friends who waited for months after their wedding before they were able to view their photos.
We feel so fortunate to have had the opportunity to connect and work with them on our wedding day. Thanks so much Andre + Veronica!
Kelly + Jim
Mountain Top Inn, Chittenden VT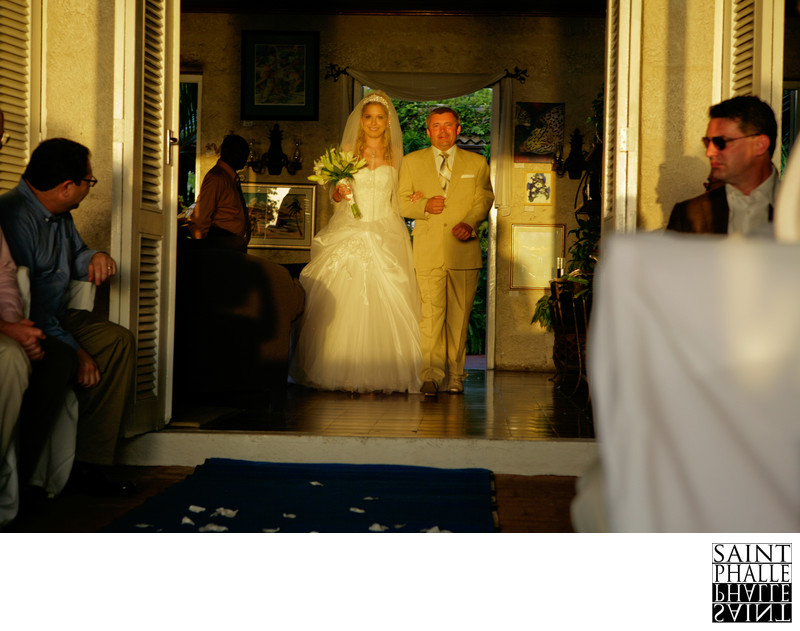 Saint Phalle Photography is simply amazing! Andre + Veronica made our destination wedding experience in Barbados so smooth and the pictures turned out to be unbelievably good.
Andre + Veronica are easy to work with and are a really wonderful couple.
You will not regret your choice and you will be amazed by gorgeous pictures of your wedding.
Irina + Herb
The Tides Restaurant, St. James, Barbados West Indies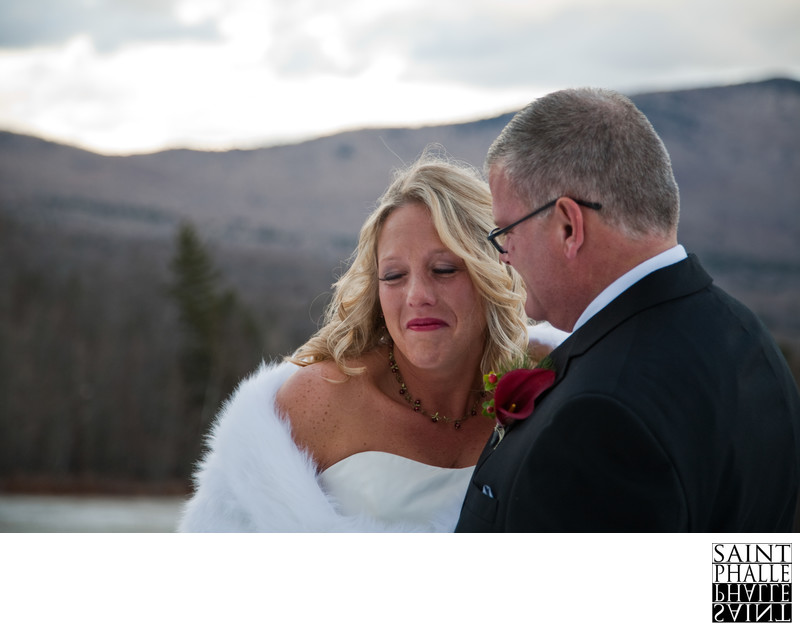 After we chose our venue at the Mountain Top Inn, the most important decision was choosing the photographer to capture every emotion and detail for years to come.
The quality of the photography was paramount. I researched online endlessly and kept returning to Saint Phalle. I had spoke with photographers from Vermont, Massachusetts & even Long Island. None of them even compared to Andre + Veronica. They immediately made me feel confident that choosing them was the right decision.
We opted for the engagement shoot a month before our wedding. They had the most creative ideas and our prints are proof of that. From an open field in Stowe, to climbing rocks in "the Notch"... each place was magical and so much fun. The pictures of our First Look are priceless..... so happy I trusted their advice to do that.
From someone who NEVER goes anywhere without her camera, I am so pleased with choosing Saint Phalle on the most important day of my life.... and the day that I did not carry around my camera!
Karen + Robert
Mountain Top Inn, Chittenden VT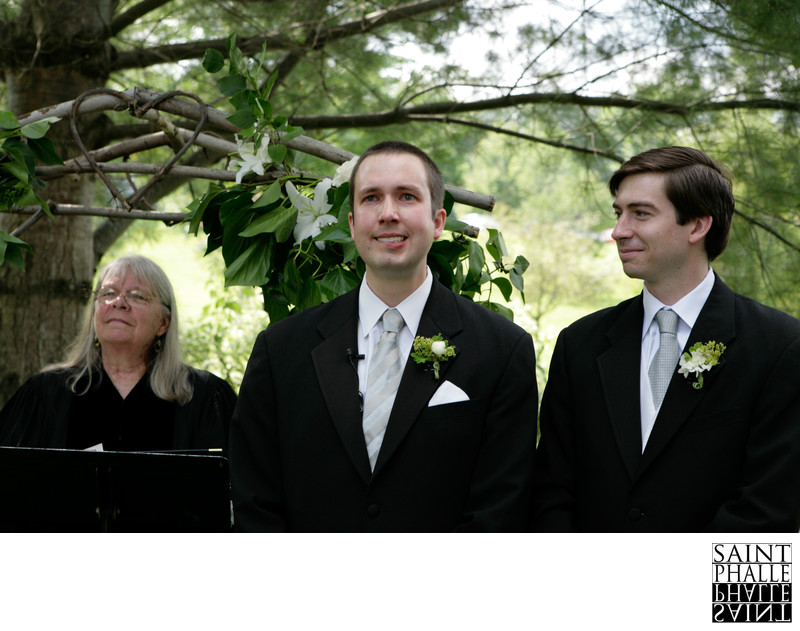 We first met up with Andre + Veronica in Stowe, Vermont for our engagement session and during those few hours we learned about their style and approach.
On the day of the wedding, Andre + Veronica were the newest addition to our wedding party (your photographers are in your wedding party, you see them as much as you see any of your guests).
A photo from the engagement session appeared at the Inn at the Round Barn Farm, in the entry-way, welcoming our guests to the wedding. That photo still hangs in my in-laws home.
During the ceremony, Andre + Veronica documented all aspects of the event, both the planned and the side glances, the small details that folks who know what to look for see, and record.
Earlier I said that your photographers are members of your wedding party, while that's true, it was hard to see as Andre + Veronica mixed with the crowd, falling to the background to document the event, without being the event, without getting in the foreground.
Their talent as documentarians to record the event without being noticed is amazing.
We are left with beautiful memories, and even more beautiful photos from our special day.
Jen + Noah
Inn at the Round Barn Farm, Waitsfield VT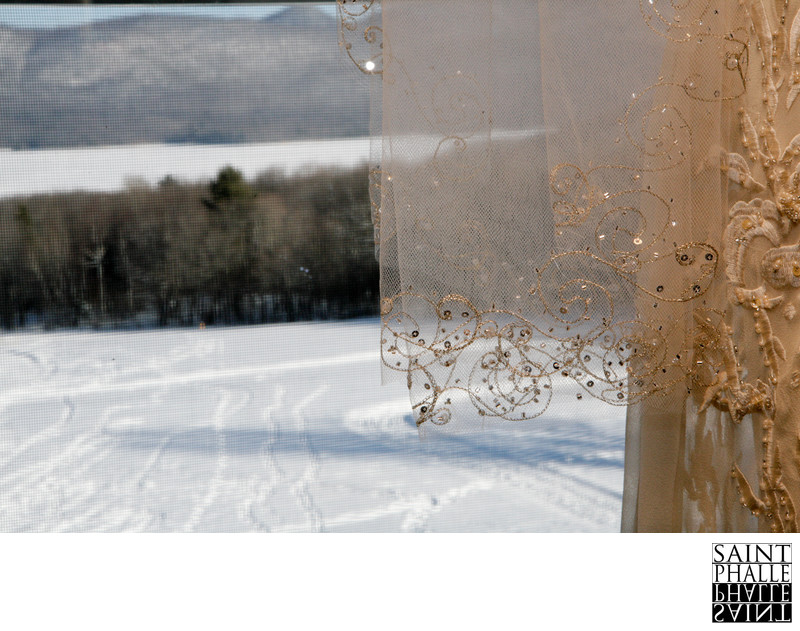 From the incredible sunrise on the morning of our wedding, to the last dance after most of the guests had left the party, Saint Phalle Photography captured all of the special moments on our wedding day.
Andre + Veronica were fun to work with and we absolutely loved the results.
Our album is beautiful!
We would easily recommend them to a friend for their big day.
Jen + Jay
Mountaintop Inn, Chittenden VT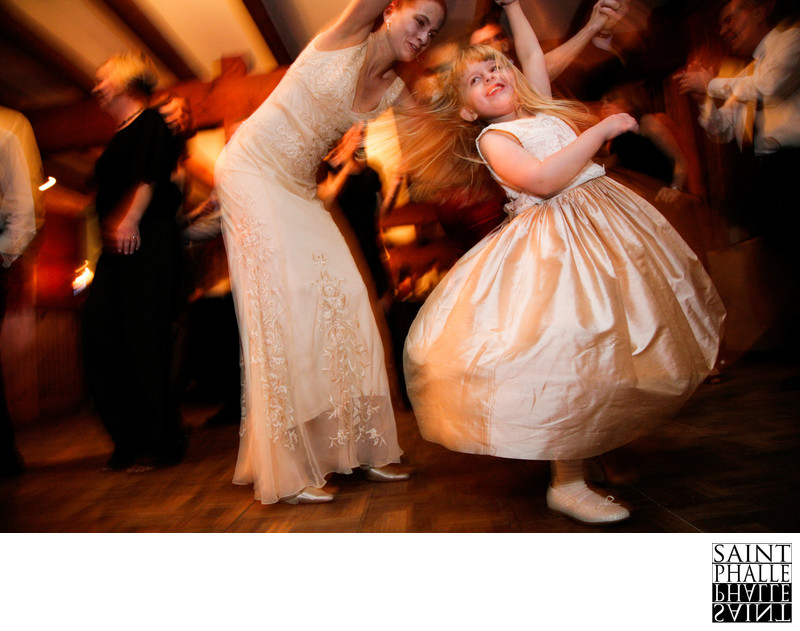 It was completely stress free working with Andre + Veronica - they were very professional, and they captured every moment.
The "first look" photo session is such a great idea! Some of our favorite pictures were taking during the "first look" session and we had such fun! And we didn't miss any of our reception!
Most importantly, every photo taken by both Andre + Veronica is beautiful, creative and artistic. They are both artists, not your typical "wedding photographers."
I look at our incredible "artists' vision" photo album all the time to relive our wedding day!
Mandy + Steve
Mountain Top Inn, Chittenden VT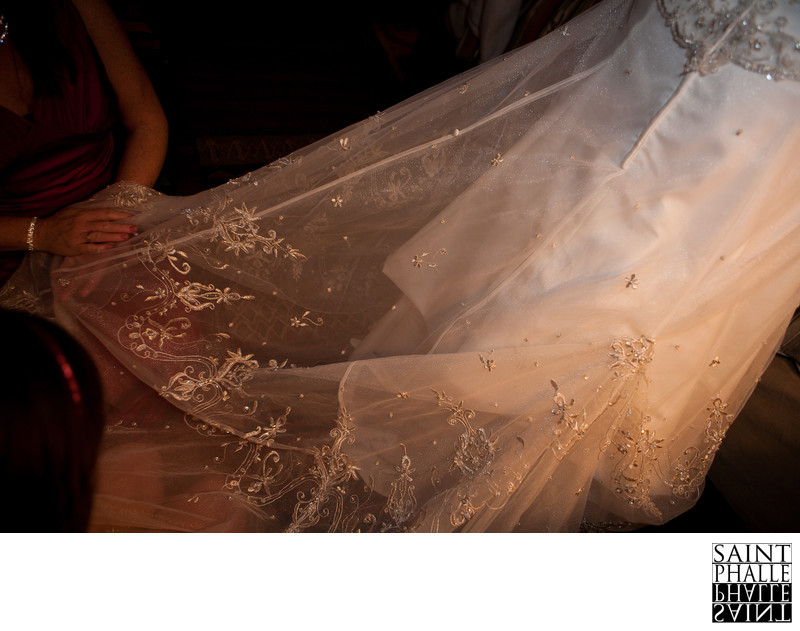 Our wedding day was made even more perfect with the addition of Saint Phalle Photography!
Andre + Veronica were exceptionally creative, professional, competent, artistic, patient and such a joy to work with on our very special day.
In the end, both our wedding day and album were phenomenal!
Bravo and thank you to Andre + Veronica!
Katherine + Tom
Green Mountain Inn, Stowe VT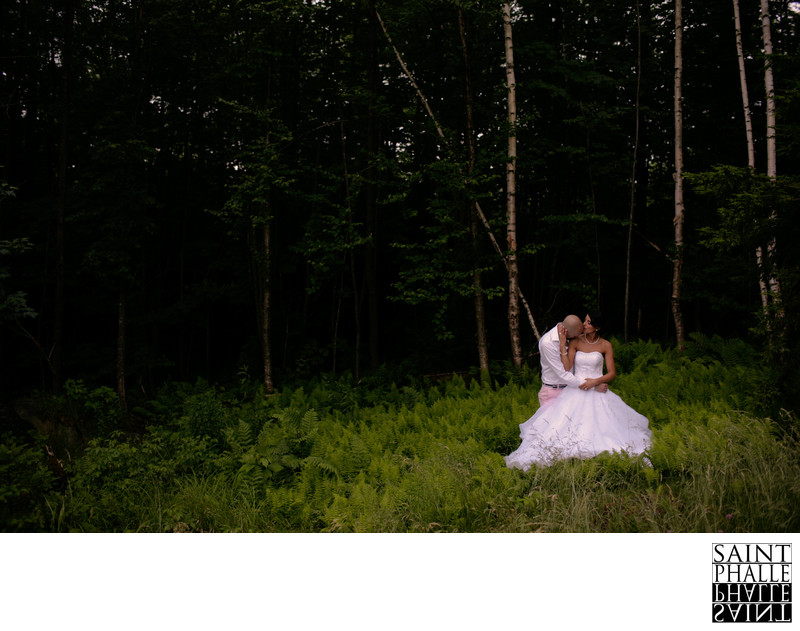 Me and my wife, a Vermont native, had to choose a photographer while living on the West Coast, so after looking at countless websites for VT photographers, we contacted Saint Phalle Photography.
Their wedding, engagement, and other photos really caught our eyes.
After some Q & A over the phone and email (Andre + Veronica were very friendly), we chose them to document our wedding. We could not have been happier.
Andre + Veronica were fantastic.
They captured the mood, the details, our guests, and our cake before the mishap.
When we look at our album and other photos, we can sense the day. I feel what my wife felt while she was getting ready and my wife feels what I felt leading up to the moment her father gave me her hand. We see things that we missed because we were nervous. We see details of the Inn where we were joined together.
The lighting, the different angles, the compositions of the photos are all artistic and well beyond snapshots of the day. The layout and quality of the album is fantastic. Each page is so well thought out and artistic and not a bunch of photos simply slapped onto a page.
Andre + Veronica were friendly and even though we did not meet until an hour before the wedding, we felt as though we had known them forever.
If you are thinking of having Saint Phalle capture your day, your moments, stop thinking. You will NOT be disappointed.
Enjoy your day, your event, and believe us when we say that you will be happy with Saint Phalle Photography.
Erin + Eugene
Lilac Inn, Brandon VT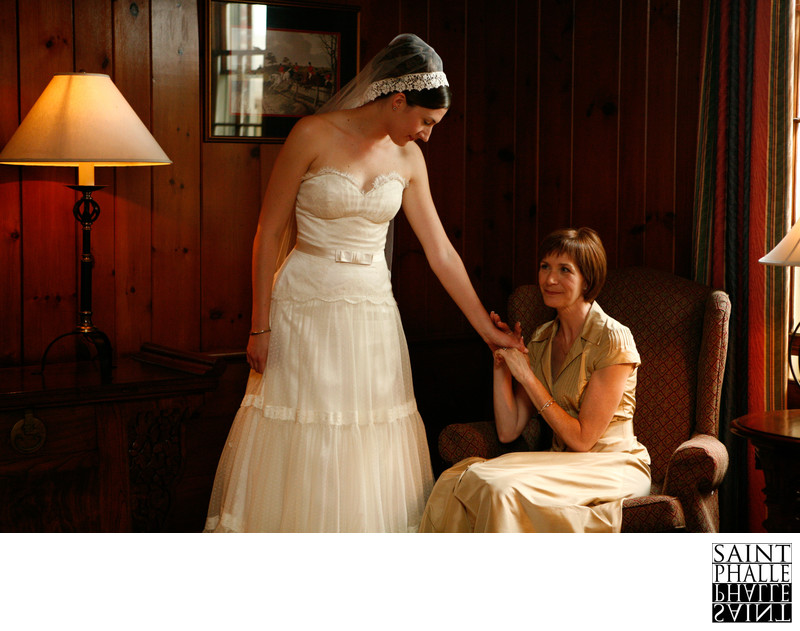 Saint Phalle beautifully captured our wedding day.
We were thrilled not only by the gorgeous pictures and terrific album, but also by how Andre + Veronica made a concerted effort to get to know us and our families.
In fact, selecting Saint Phalle was our first and easiest decision that we made in regard to our wedding.
It was one of their sample albums that helped us settle on our venue because it depicted just how gorgeous the space could be. We highly recommend these talented photographers for your special day!
Erin + Alex
Edson Hill Manor, Stowe VT
---